RFEF and Joma present the official ball for futsal play-offs
22/06/2020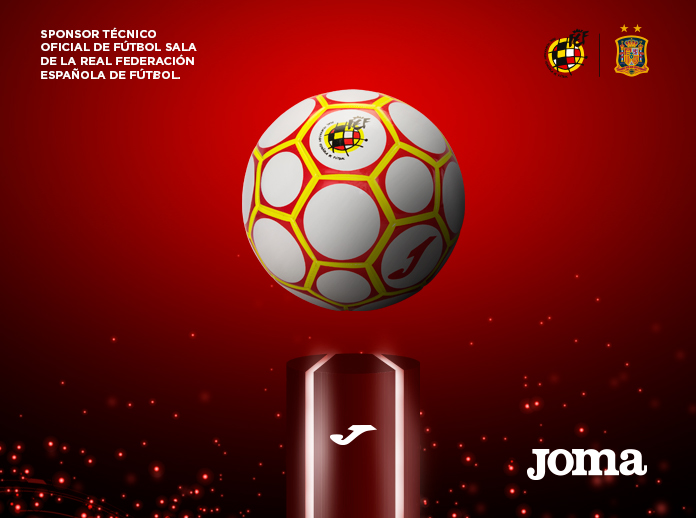 The official ball for end of season is already here. It's a ball designed with the Spanish National identity, with the last technical features and manufactured in high quality materials.
The Royal Spanish Football Federation and Joma, as Futsal Official Technical Sponsor, have launched the new ball which will be used to end 2019/2020 Season.
Together with the players of more than 14 teams that will go on the court at Sports Palace José María Martín Carpena in Malaga, the other lead player for the play-offs is, no doubt, the match ball. It is the chosen balls for the play-offs for the First Division and Women First Division title, as well as the play-off for the First Division promotion.
Designed with the colours of Spanish National Identity, the ball has the last technical features thanks to the manufacturing with high quality materials. The external layer is made of 3D microfiber PU with rubber coating, which gives a soft feel and grip to the court and the player. Panels are stitched with resistant and light polyester thread. The inside is made of five overlapped layers which together create a professional use ball with FIFA Quality seal.
It is therefore the perfect complement for the best players to show all the futsal they have inside.