Joma presents the Official Ball of the First Futsal Division of Spain.
29/07/2020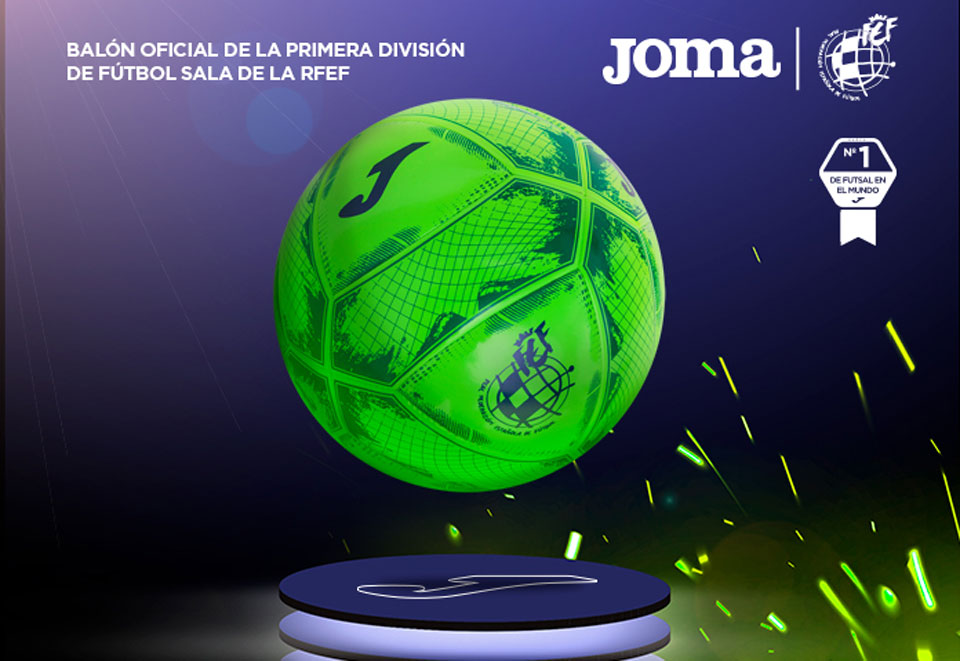 It is a striking design that Joma puts on the feet of the best futsal players in the world. In the development process, all the requirements that professionals require of the ball, such as visibility on the court, have been taken into account, that is why a fluorine green color has been chosen.
Regarding its technical characteristics, the official ball is built with the highest quality materials. The outer layer is made up of 20 heat-sealed panels that provide resistance and on which an anti-glare finish is applied, which prevents glare from artificial lighting. Its interior is made up of five superimposed layers that together create a ball for professional use that has passed all the conditions to achieve the FIFA Quality seal.
Technical characteristics.
20 heat-sealed panels
Microfiber PU layer
High quality guaranteed
Professional use
Size: 62cm
Standard weight 410-430 grams
Specific futsal bounce